Through the study of traditional Ikat by natural dye, fabric designs with creative woven structure, and fiber-sculpture using the characteristic of materials, students devote themselves to a wide range of activities. They explore the challenging possibilities of a new style of expression.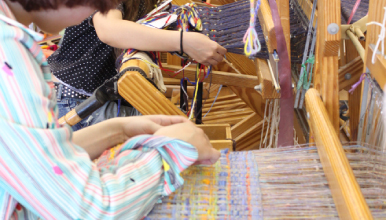 Click to view the introductory video on the Weaving Course.
※The images are accompanied by music. Please adjust the volume appropriately.